Professional Home Renovation Specialists In Apex NC
If you have a home that no longer fits your needs or that could use an aesthetic upgrade, you may be thinking about remodeling or renovating your home. If you are looking to renovate a single room, multiple rooms, or your entire home, it's a good idea to hire a licensed and certified general contractor in Apex NC to make sure the job flows smoothly. At Seven Generations Build Group, we work with clients on projects that range from single room renovations to whole homes.
When we have our first meeting, we will start to get a better idea about your project, but also we will get to know more about what you want, what your budget is, and more about your individual style. You'll also get a chance to meet our team, so you can determine if we are the right general contractor for your job. If we both determine that it's a good fit, we will start out by creating a plan that is based on your specific wants & needs, before creating an initial design for your project. Once we've made any revisions that need to be made, we pass the designs along to our construction team who will complete the renovations to your specifications. We strive to finish your project on time and on budget. Give us a call at 919-889-2154 or contact us online to schedule a free meeting about your home renovation project in Apex NC.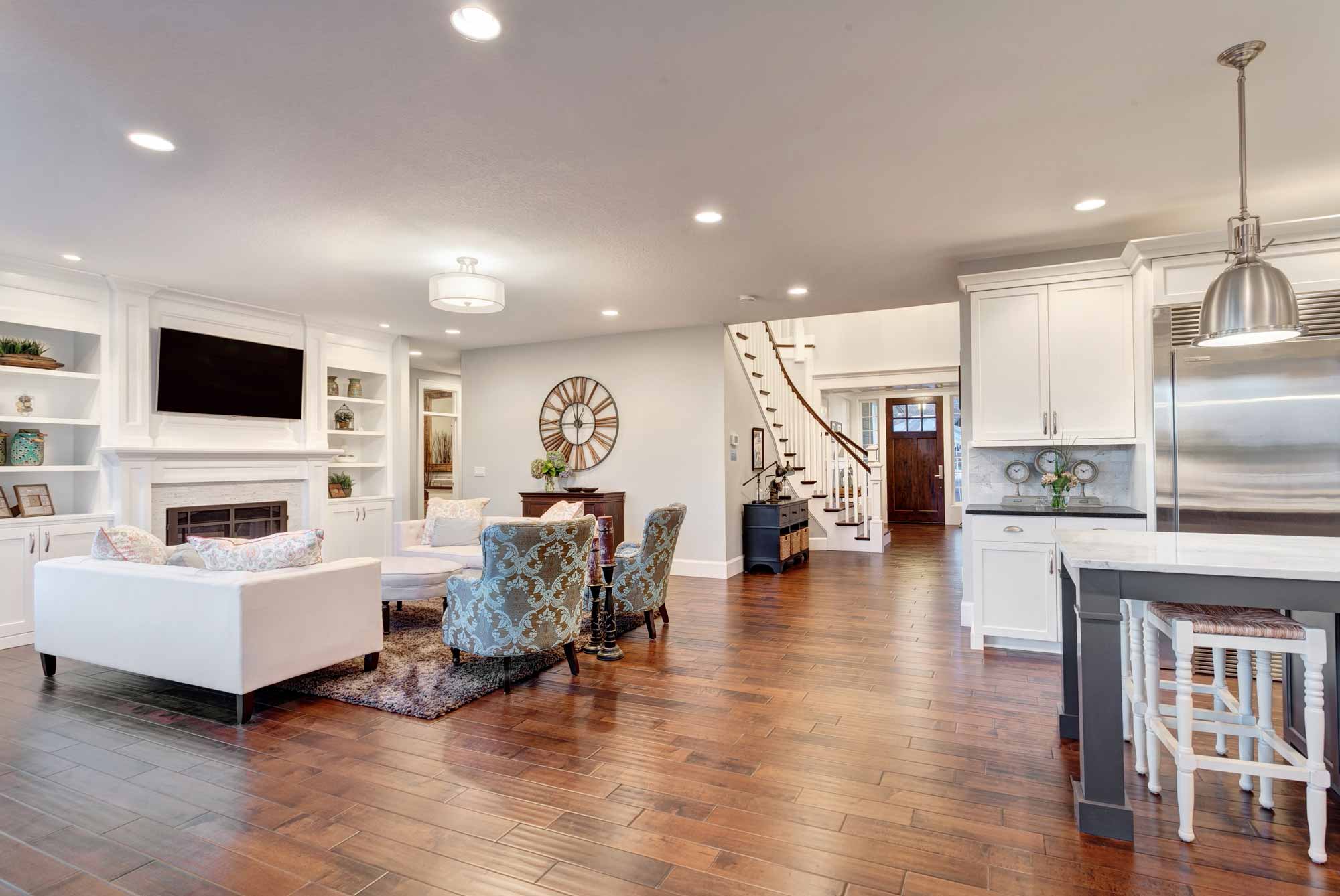 Choose Seven Generations Build Group For Home Renovations in Apex
It should go without saying that when you hire a general contractor you should make sure that they are licensed and insured. With smaller projects, you may go the DIY route or hire a handyman, but when you are remodeling or taking on a major renovation, you should want assurances that your project is completed properly so that it will last you for years to come. The team at Seven Generations Build Group is fully insured and we are a licensed general contractor (General Contractor License #79019). We are also part of the Home Builders Association of Wake County, which means that we have extensive experience not only with renovations, but also with building homes from scratch. Because we have such extensive experience in the home construction field, you can rest assured that we will handle your home renovation project with the care and attention it deserves. Give us a call or contact us online to schedule a free initial consultation.
Some of Our Renovation Work
What Our Customers Are Saying
MORE THAN JUST HOME RENOVATIONS APEX NC
Contact Us For Whole Home Renovations Apex NC
Seven Generations Build Group can help you plan & implement your next home renovation in Apex NC. It doesn't matter if you are looking to remodel a single room or renovate your entire home, we have the knowledge and experience you want on the job. We provide commercial or residential general contracting services to customers in Apex, Cary, Holly Springs, Clayton, Morrisville, Wake Forest, Durham, Chapel Hill,, Raleigh, Zebulon, Garner, Knightdale, Fuquay Varina, and the rest of the triangle. Get a free initial consultation by calling us at t 919-889-2154 or by simply contacting us online. We look forward to assisting you with your next home renovation in Apex NC.