About Seven Generations Building Group
Seven Generations Build Group was founded by Tyler Pitt with the intention of building structures that stand the test of time and are built in such a way that we ensure a good quality of life for our future generations. We are an NC Board of General Contractors licensed firm with over 10 years experience serving the triangle. At Seven Generations we pride ourselves on three main pillars which allow us to stand apart from other builders: delivering functional and professionally built finished products, creating lasting relationships with our clients and giving back to the communities we serve.
Seven Generations Build Group | General Contractors in Raleigh
Our Core Principals
1. We strive to deliver a functional and professionally built product every time. At Seven Generations we want you to be ecstatic about your completed project. We want your dream space to function exactly how you had envisioned. Over the years we have seen it all and have extensive design knowledge about how spaces function. During the design process we love working with clients to build a plan that 100% meets the needs they require. Some builders will simply just go along with a design even though the end result might not yield a functional product. Well we are here to tell you that doesn't happen with Seven Generations. We meet obstacles head on and come up with creative solutions so that the end product meets the clients vision.  Finally, at Seven Generations we also guarantee our work has been built to last.
2. We cultivate lasting relationships with our clients. Providing exceptional client service is one of our main goals at Seven Generations. We believe that excellent communication is the most important part of our relationship with our clients. From our initial client meeting until the day your dream is realized, we strive to maintain constant contact of the jobs progress and timeline. During the build process we like to include you as much or as little as you may wish. We love educating clients on products, building techniques or simply brainstorming about how a space will be utilized. We have found that excellent communication with our clients allows us to produce the best finished product possible and also minimizes barriers along the way. Our communication process over the years has always ensured that our clients are not only happy with the outcome of their project but ask us to come back for their future projects and recommend us to friends and family. This is the greatest complement any client could give us and we have been very fortunate to receive it quite a bit.
3. We give back to the communities we serve. Each year Seven Generations Build Group donates 1% of our yearly profits to local organizations operating within the communities we serve. We are proud of this place we call home. We are blessed to do business in the triangle. We intend on giving back to those organizations which help to make this place we all call home a better place for us all to enjoy. This "give back" helps us to ensure that we leave the generations that are to come after us with a better place than when we took care of it.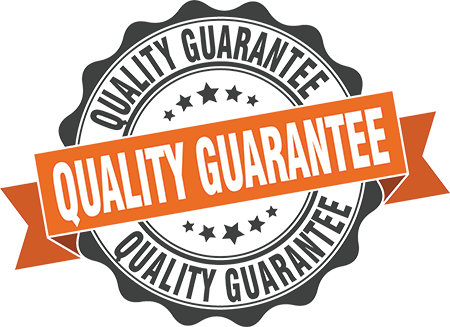 What Our Customers Are Saying
We hired Seven Generations Build Group to construct and finish out a 2400 square foot Barndominium in Johnston County. The Worldwide Steel building has a 1000 square foot in-law apartment inside, the remaining 1400 square feet is a finished garage. Tyler, the owner, came highly recommended and certainly lived up to expectations. Tyler and Don provided a written estimate of costs and updated us every two weeks on estimate vs actual cost. There were several aspects of the project which had to be revised due to the availability of materials. Tyler worked with the engineer to accommodate those changes. Tyler was always available to answer any questions and often recommended energy efficient choices such as spray foam etc. The building was finished several months ago and the average electricity bill has been around $1.20 a day cooling both the residence and the garage. Tyler and Don handled every aspect of the project to include foundation, building erection, framing, electrical, plumbing, HVAC, septic, insulation, painting, cabinet install, door and window install, painting and flooring. I would highly recommend Tyler and Seven Generations Build Group for your next project!
FW Outdoors
18:14 12 Nov 21
I cannot speak highly enough of the professionalism and quality work performed by Seven Generations Build Group and its subcontractors on our attic remodel. Tyler, the owner of Seven Gen, kept us informed through every step of the process and was onsite virtually every day of the project to check on the progress. Tyler kept the project on time and on budget. We could not be happier with how the project went and the end result.
Christine P
02:10 21 May 21
Great job by Tyler and his crew on our bathroom remodel. We turned a relatively small space with an essentially unusable shower to a spa-like experience. Will definitely be a go-to for future projects as well.
Matthew Beamon
19:06 22 Mar 21
After a pipe burst in our kitchen, we were in need of an expedited renovation. Tyler Pitt came highly recommended through friends. We were so grateful to have found him!! His professionalism, transparency, and kindness were so appreciated. He consistently showed up on time and went above and beyond to ensure safety and cleanliness within our home with young children. We could not be more happy with the result and would recommend him without reservation for jobs big and small.
Jamie Carroll
16:21 14 Jan 21
I am very happy with the job that Tyler, and seven generations did for me. It turned out to be a smaller repair job..thankfully, and they made time to take care of it for me. They did a great job, for a fair price! I will certainly call them next time I need some work done at my home .
Todd Kelley
01:19 04 Jul 20
A great experience from start to finish: highly professional, excellent communication, and top quality work. I would recommend Tyler and his crew to anyone in the Triangle area in need of a home project.
Alex Rawls
03:18 24 Jun 20
This is such a great company to work with! We had our kitchen renovated and they did a wonderful job with everything. The back door also was replaced. Anytime we needed anything adjusted or fixed, they came right out to do it. I highly recommend hiring this great quality and family friendly company for any home renovations or repairs!
Jess Allen
17:56 05 Jun 20
When a hurricane caused a massive roof leak in our house, we called JT and Seven Gen Build Group. Not only was he out to assess the damage quickly, but he fixed it on time and under budget. We cannot say enough positive things about our experience. We will definitely use Seven Gen for any projects we have in the future.
Collin Yarbrough
01:41 03 May 19
Contact Seven Generations Build Group