The #1 Custom Home Builder in Apex NC
At Seven Generations Build Group, we believe that a custom home should be exactly that, custom. While you may find that a custom home to some companies simply means allowing you to select a stock floor plan, and then making one or two changes, our team will design and build a home to your exact specifications. We can work with customers who bring their own designs, or our in-house design team can create a design to perfectly suit your wants, needs, style and budget. We will work with you to design every last detail of your home, before our build team will turn the designs into a reality. As members of the Home Builders Association of Wake County, you can rest assured that the end result will be a professionally finished product. If you are thinking about building a custom home Apex NC, contact Seven Generations Build Group and find out why we're one of the top home builders in Apex, North Carolina.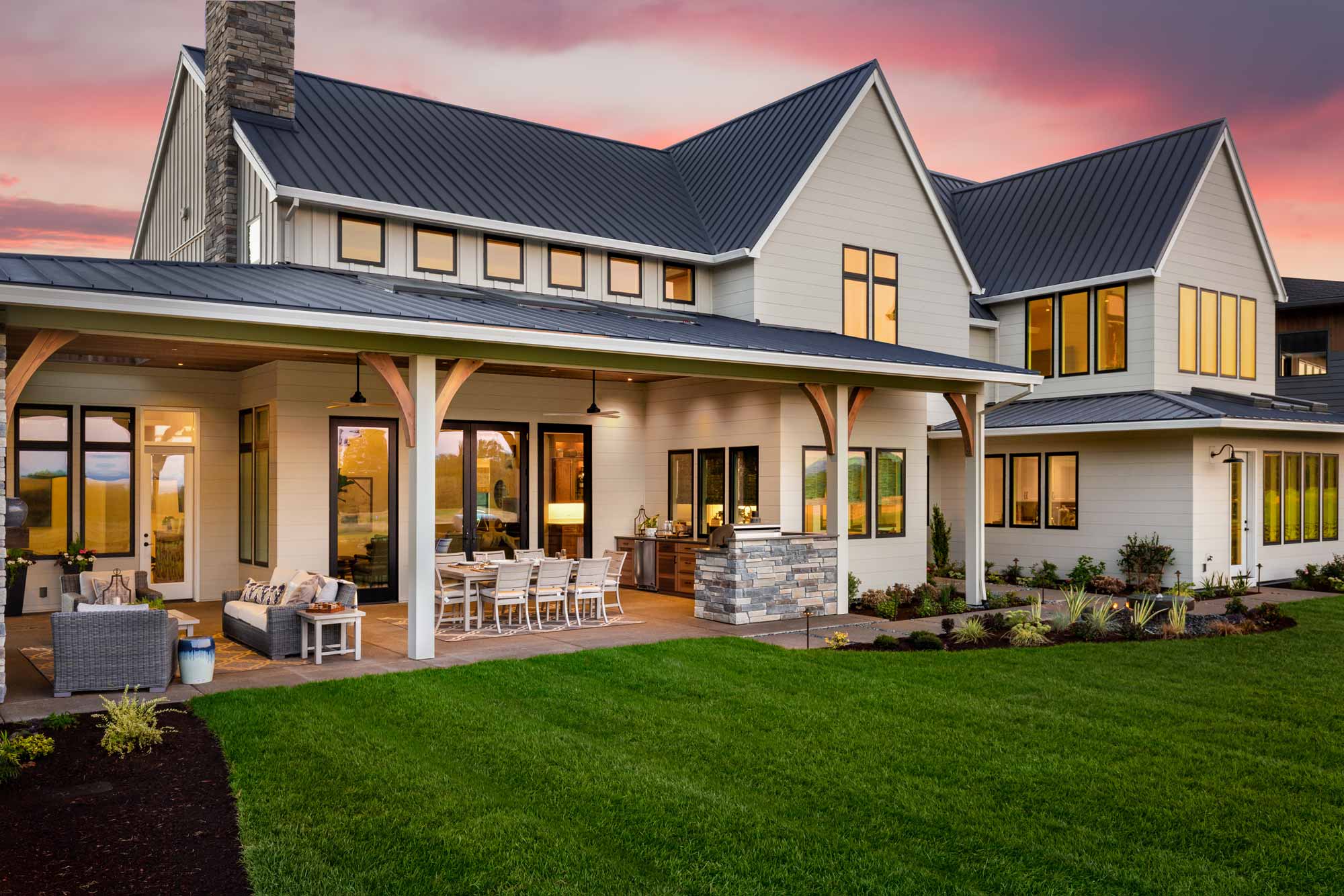 Why Choose Us To Build Your Custom Home in Apex?
Building a custom home is no small investment and one of the most important factors is the chemistry between you and your home builder & home designer. This is one of the reasons who have a free initial consultation, it allows us to get a feel for how well we will work together. Of course, while chemistry is great, it's also important to make sure that the company you work with is licensed, certified and insured. Not only are we members of the Home Builders Association of Wake County, we are also a licensed general contractor (License #79019) so you will never have to worry about the quality of our craftsmanship. Because we are locally owned and operated, it's also important for us to maintain our reputation in the community, and we treat every project we work on as our top priority. Our team of Custom Home Builders & Custom Home Designers in Apex NC look forward to the chance to earn your business, just give us a call and schedule your no-obligation initial consultation.
Our Apex NC Custom Home Building Process
Building your custom home in Apex begins at our first meeting. This is where we will get to know more about the details of your new home, including your budget, style, time frame, as well as your wants and needs. Once we have an idea, we will take your concept and turn it into an initial design mockup. Once you receive the mockup, you will be able to make any tweaks and revisions you want, until you have the perfect design for your new home. Once we have the right design, we pass it off to our construction team, who will begin building your home. During the home building process, you will receive bi-weekly progress updates on the status of the project, and will have access to your project manager to ask questions as they arise. After your home is built, we put on the finishing touches, like the flooring, appliances, and paint. If you are considering a new home, talk to the custom home builders in Apex at Seven Generations Build Group and we'll give you a no-obligation estimate on the cost of your home.
WE DO MORE THAN CUSTOM HOMES IN APEX
At Seven Generations Build Group, you can count on our home builders in Apex build category 5 homes, traditional custom homes, rammed earth homes and barndominiums. Aside from home building, we are also licensed general contractors who can help you with room additions, whole home renovations, bathroom remodels & kitchen remodeling. If you are looking for a general contractor in Apex NC, contact us for a free estimate.
What Our Customers Are Saying
Contact Us For a Quote On Custom Home Building In Apex NC
Seven Generations Build Group works with customers from concept to construction of their new custom homes in Apex, but if you've already had a design done elsewhere, we can work your existing design as well. While our home builders in Apex are best-in-class at traditional custom home building, we can also design and build barndomniums, category 5 homes, rammed earth homes, and a variety of other construction styles you may be interested in. In addition to being home builders, we are also licensed general contractors in Apex. We provide design & construction for kitchen remodeling, home additions, bathroom remodeling and whole home renovations throughout our service area. If you are in the market for a home builder or general contractor and you live in Cary, Holly Springs, Morrisville, Clayton, Raleigh, Durham, Wake Forest, Fuquay, Apex, Knightdale, Garner, or any where else in the Triangle, give us a call at 919-889-2154 or contact us online for a free no-hassle consultation.