Your Raleigh Kitchen Remodeling Contractor
Your kitchen is one of the areas of your home that sees the most use, but as your situation changes, what you need out of your kitchen can change to. If you are planning to remodel or renovate your kitchen in Raleigh, it's important to make sure you do it right. It starts by planning exactly what you want, creating an initial design mock up, tweaking the design until it's perfect, and then constructing it. Our kitchen remodeling experts in Raleigh can work with your designs or take your concepts and create a design, which makes the best use of your existing space. Give us a call or contact us online and we will give you a free consultation so you can turn your dream kitchen into a reality.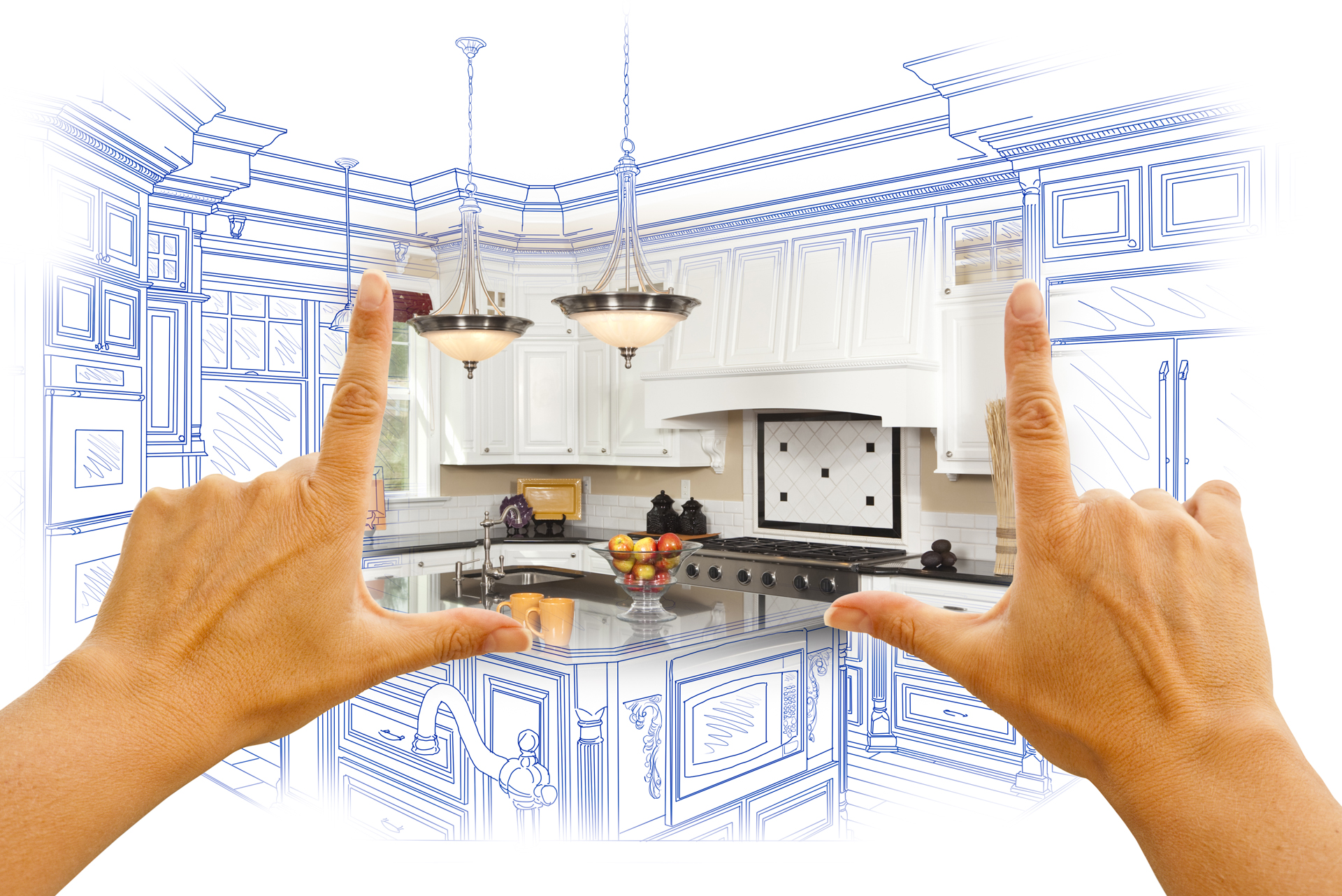 Kitchen Remodeling Raleigh
When remodeling your kitchen, there are a lot of factors that you need to consider. Are you going to get new appliances and counter tops? What about the plumbing fixtures such as your sink and dishwasher? Will you be replacing the flooring, cabinets and counter tops? Making sure the entire process is planned from the beginning is important in making sure that your kitchen turns out exactly how you want it. Seven Generations Build Group will be there from planning & designing all the way to the construction of your new kitchen. We are a licensed general contractor in Raleigh and offer free estimates for kitchen remodel projects. Call us at 919-889-2154 or contact us online to schedule a time to discuss your Raleigh kitchen remodel project.
Our Process For Kitchen Remodeling in Raleigh NC
When it comes to kitchen remodeling in Raleigh, we know that it can seem daunting, which is why we're with you throughout the entire process. When you contact us for an initial consultation, we'll get an idea of exactly what it is you are looking for and find out if you already have a designer for the project. If you do, that's okay, we can work with the designs you provide, however if you don't have a design or concept yet, we can help you create the perfect kitchen design that suits your style, needs, and budget. Once we have the floorplan for your new kitchen, we will determine the types of cabinets, appliances, and flooring that you want to tie everything together. Once we have all of the pieces in place, we will start construction. Our dedicated team will work with you every step of the way, letting you know the status of the project and answering any questions you may have. When you are ready to get started on remodeling your kitchen in Raleigh, Apex, Cary, Holly Springs or anywhere else in the Triangle, contact Seven Generations Build Group!
What Our Customers Are Saying
MORE THAN KITCHEN REMODELING IN RALEIGH NC
As a licensed general contractor in Raleigh, we do more than just help customers remodel their kitchens, we can help you remodel or renovate your entire home. We work with residential & commercial clients throughout Raleigh & the Triangle to help with their home improvement projects. Give us a call or contact us online and get a free estimate for your next remodeling project.
Contact Seven Generations Build Group For Kitchen Remodeling Raleigh, Cary & Beyond
Seven Generations Build Group takes pride in the level of quality and care we put into helping people remodel their kitchens in Raleigh. We can work with you from concept & design to construction, or if you already have a design, we can use those to build your new kitchen. We work with commercial and residential customers across Raleigh & the triangle, on a number of general contracting projects, including home additions, whole home renovations, custom home building, bathroom remodeling and more. If you live in Raleigh, Durham, Holly Springs, Garner, Clayton, Knightdale, Fuquay, Apex, Morrisville, Wake Forest, Chapel Hill, Cary or anywhere else in our service area, give us a call at 919-889-2154 or contact us online for a free estimate on kitchen remodeling in Raleigh.