The Premier Custom Home Builders in Raleigh NC
A custom home should be exactly as it sounds, custom. While some companies may offer a variety of floor plans and allow you to make one or two customizations to a stock floorplan, at Seven Generations Build Group we will work with you to design & build your dream home from scratch. From floor plan to the smallest details, we will create an initial mock up to meet your specifications. Once you are satisfied with the design, we begin construction, keeping in communication with you throughout the duration of the project so you will always know the status of your new home build. If you are looking for a custom home builder in Raleigh, Apex, Cary or the Triangle, get a free no-obligation consultation from Seven Generations Build Group by calling 919-889-2154.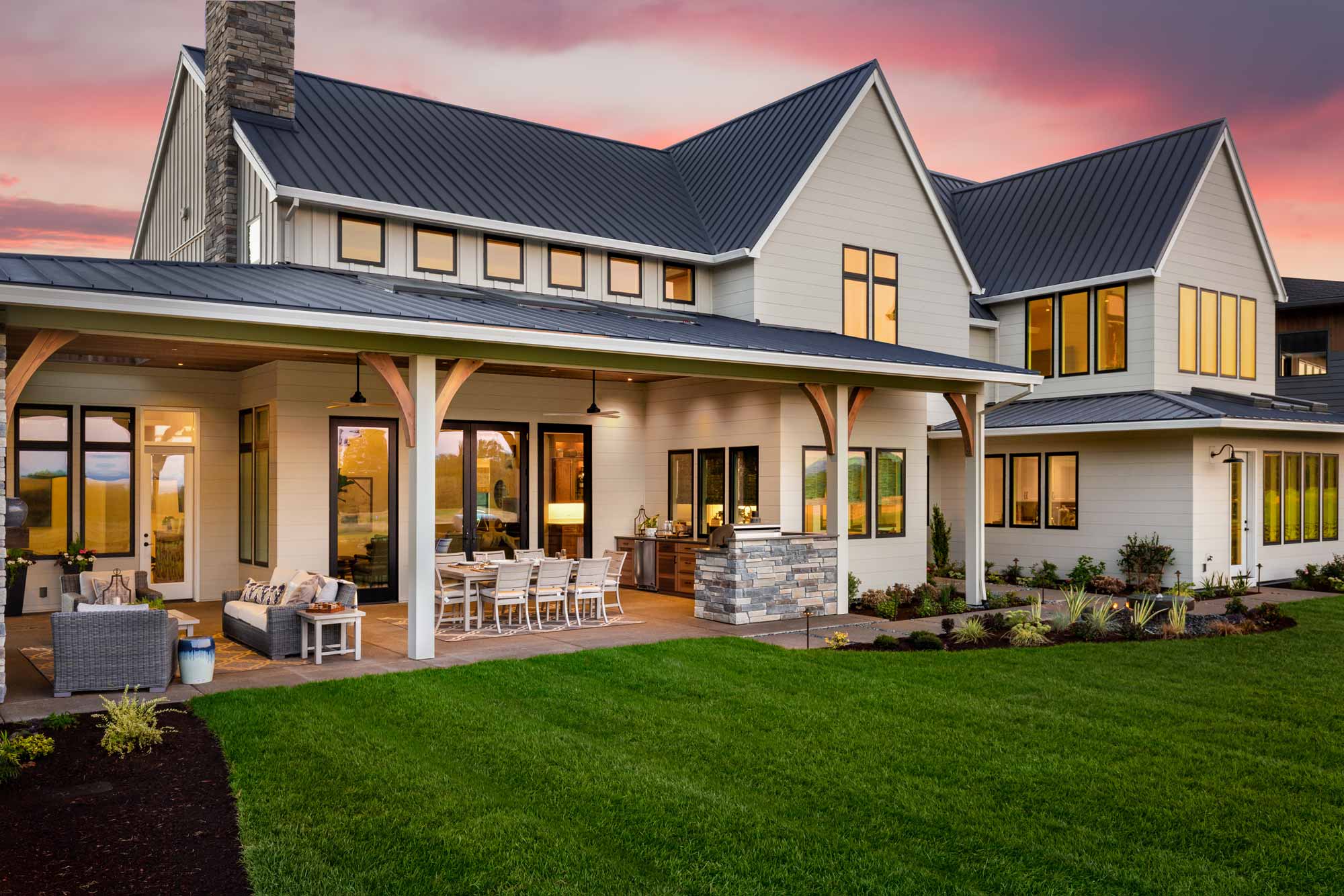 Why Choose Us As Your Raleigh Custom Home Builder?
When choosing a home builder, there are a number of things to consider. Is the home builder you are working with licensed and certified? Do they design homes, build homes, or both? At Seven Generations Build Group, we are fully licensed and certified, can design and build your home or can work with a design that you already have. More importantly we are a locally owned custom home builder in Raleigh, which means that we care the relationships we build with our customers that live and work in the same community as us. We will work closely with you to make sure that your custom home is built to your exact specifications, making sure you are kept in the loop throughout the whole process. We always strive to deliver a professionally finished project that was built to match your style, schedule, and budget.
Our Raleigh Custom Home Building Process
The first step in our home building process is our initial, no-obligation consultation. This is where we get to know each of our customers, figure out their wants, needs, style and budget. If after our initial consultation, you choose us as your home builder in Raleigh, we will match you up with our custom home design team. From there, we will take your concept and turn it into an initial mockup. Once we have the first draft, we will meet with you again to go over the plans and tweak/revise the design until you are happy with the design. Once we have the right design, we will begin construction on your new home, communicating with you every step of the way, so you'll always know exactly where we are in the process. Finally, when we finish construction, we will put on all the finishing touches, such as paint, flooring, molding, etc. We will also make sure that the appliances and plumbing are in working order, so that by the time we leave, your home will be move-in ready. When you are ready to get the home of your dreams, contact one of the Raleigh custom home builders at Seven Generations Build Group, we look forward to the chance to earn your business.
MORE THAN JUST A GENERAL CONTRACTOR IN RALEIGH WE BUILD CUSTOM HOMES
Seven Generations Build Group is the trusted home builder for custom homes, cat 5 homes, rammed earth homes, and barndominiums in Raleigh, Cary, Apex & The Triangle. As a licensed general contractor, we don't just build homes, we also can help you with renovations, home additions and more. Schedule a free consultation with us for any of your home improvement needs.
What Our Customers Are Saying
Contact Us For a Free Consultation on Custom Home Building in Raleigh, Apex & The Triangle
More people are choosing to design and build homes that are custom built to meet their needs. Starting from your concept and creating a custom home design means that you will have the exact home that you've always dreamed of. As one of the premier home builders in Raleigh we not only build custom homes, but we can also build you a barndomnium, rammed earth home, cat 5 home, or any other style of home construction you are interested in. If you aren't in the market for a newly built home, we also provide commercial & residential general contracting services, such as kitchen remodeling, home additions, bathroom remodeling and whole home renovations. We offer our home building and general contracting services throughout our service area in the Triangle, which includes: Cary, Holly Springs, Morrisville, Clayton, Raleigh, Durham, Wake Forest, Fuquay, Apex, Knightdale, Garner, beyond. For a free initial consultation on Home Building in Raleigh, contact us online or give us a call at 919-889-2154.