OUR CARY NC HOME RENOVATION SERVICES
Are you looking to renovate your home? Maybe you've been thinking about remodeling your living space to give it a more open feel. Making upgrades to your home can seem overwhelming if you aren't sure what you're doing, which is why you should always hire a general contractor to help make sure that the job is done correctly. At Seven Generations Build Group, our team can help you renovate a single room or your entire home, from concept to construction.
When you schedule an initial consultation with our team of home renovation experts in Cary, we will get an idea of the size and scope of your project. From there we will create a plan based on your budget, your style, your wants and your needs. A successful home renovation project needs a good plan that will help cut down on costly change orders and construction delays. After creating a plan, our team can design, build, install any new flooring & appliances, and make sure every last detail is taken care of according to your specifications. Give us a call at 919-889-2154 or contact us online to schedule an initial consultation and find out what makes us the trusted choice for home renovations in Cary NC.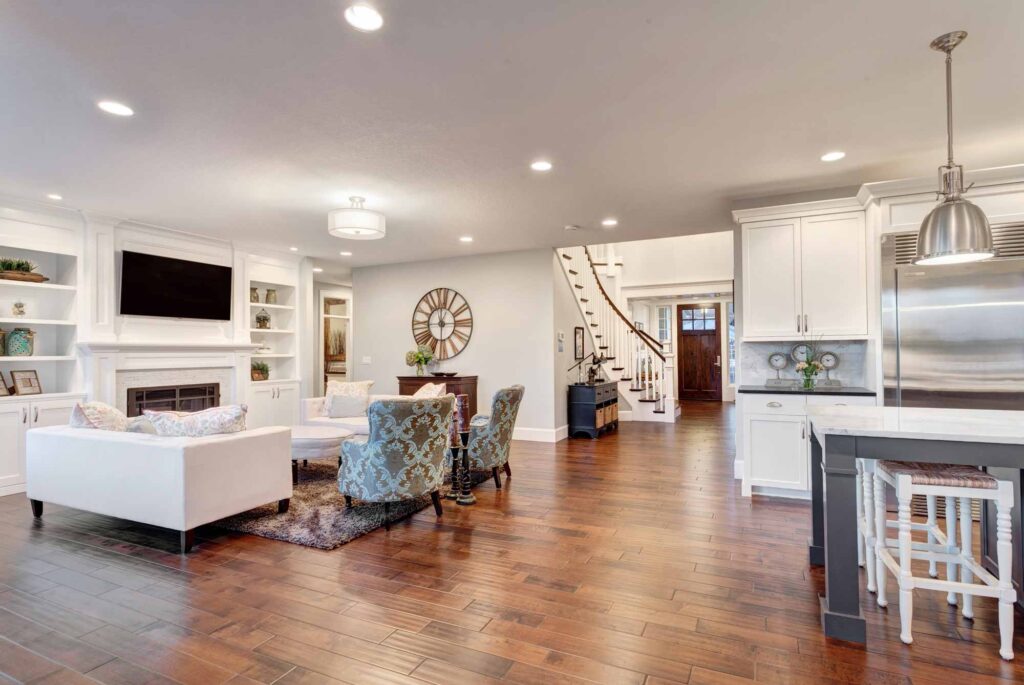 Why Choose Us For Home Renovations in Cary?
One of the most important things you can do, when looking for a general contractor to complete your home renovation project in Cary, is to make sure that they are licensed. Seven Generations Build Group is not only a licensed general contractor, but we are also members of the Home Builders Association of Raleigh, which means we can build homes from scratch. We have the training and experience that you want when you are considering a remodel or a major home renovation in Cary. Get a free consultation with us and let us help you turn your current home into your dream home.
Some of Our Renovation Work
What Our Customers Are Saying
MORE THAN JUST HOME RENOVATIONS IN CARY NC
Seven Generations Build Group does more than just remodeling & home renovation projects in Cary NC. Yes, we can assist with kitchen remodels, bathroom remodels, room additions, and any other home renovation project you may have, but we are also home builders. We can build homes in a variety of different construction styles, such as the latest trend of barndominiums, highly durable category 5 homes, as well as traditional custom homes. Give us a call and speak to one of our general contractors or custom home builders in Cary NC today.
Contact Seven Generations Build Group For Home Renovations in Cary NC
If you are looking for a home renovation or any commercial or residential general contracting services that we offer, and you live in or around Fuquay Varina, Cary, Holly Springs, Apex, Zebulon, Garner, Wake Forest, Clayton, Knightdale, Raleigh, Durham, Chapel Hill and Morrisville or anywhere else in the Triangle, get in touch with us for a free estimate on your project. Our expert general contractors are ready to answer questions about your next project.